~ The Deli Society
For Foodies by Foodies
You're a foodie, right? You love high quality products with great stories behind them. You're wired to shop more sustainably and genuinely care about where your food and drink comes from and who makes it.
Well, we think you deserve better!
It's just too difficult to find products you'll actually get excited about. And when you do, boy can it get expensive.
Welcome to TDS. We are the first online food and drink members club and we're on a mission to create a community for foodies like you.
Join now and gain access to exclusive food and drink sourced directly from hundreds of artisan, family owned farms and producers across the globe.
This is YOUR platform for hard-to-find products you simply cannot get anywhere else.
Galician beef all the way to exclusive and limited-edition batches of locally made Kimchi. Off the beaten track wines to Tuscan guanciale and everything in between.
In a world littered with choice, we source the products we know you'll actually want. Believe us, we've tested them all. We'll then carefully pack them up in sustainable packaging and deliver right to your door.
And, the more you use us, the more we pay it back with cheaper prices. Simple as that.
Put simply, The Deli Society makes it easier for you to access the best quality, fully traceable, sustainable food and drink, at the best prices.
Membership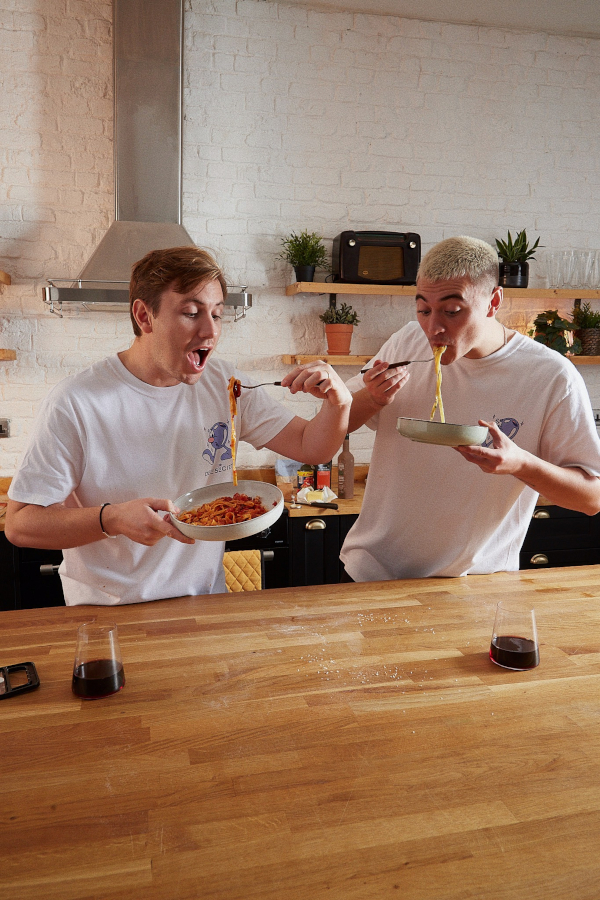 Founded by brothers whose best family
memories can be traced back to the dinner table
Josh & Harry